 This Is Our Peak and Decline Moment: The Climate Change Commission Advice to Government
Wed June 9th 2021
---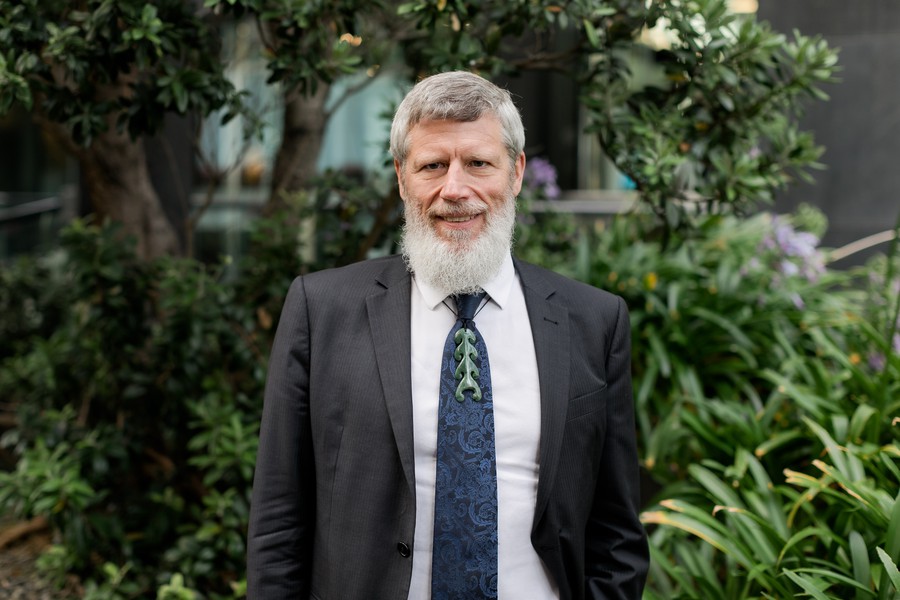 Mindful Money welcomes the Commission's final report. This provides a hugely important turning point after decades of inaction, broken promises and rising emissions. The advice now provides a foundation for the government to seize the opportunity to make a decisive step forward towards a zero emissions, resilient and sustainable Aotearoa.
Almost three decades after New Zealand signed the UN Climate Convention and promised that our emissions would peak and then decline, we have run out of excuses. The government needs to use the Commission's report as a starting point to move the economy rapidly towards zero emissions.
Mindful Money recognises that a number of important changes have been made to the final version, including a stronger focus on a just transition and a stronger partnership with Māori. In our submission on the draft report we called for the ramping up of finance for climate solutions; stronger policy advice on emissions pricing; and no purchase of overseas offsets.
The final version of the report has strengthened the role of finance as a potential lever for change
Mindful Money welcomes the inclusion on climate finance in the final report. Our submission noted that the finance system has facilitated our high emissions economy through flawed pricing of risks and externalities and a fixation with short term returns. The time is right for a fundamental change, responding to the rapid growth of sustainable finance internationally. With the right framework, our financial system could be a powerful lever for a zero emissions future.
The Commission has responded positively to Mindful Money and other submitters and has called for current funding for high emissions activities to be re-directed towards low emissions investments. The Commission is recommending the removal of barriers and provision of incentives for the growth of sustainable finance.
The Commission has suggested that including low emissions investment criteria for the Crown Financial Institutions (such as the New Zealand Super Fund and ACC) could have a significant impact on mobilising finance for low emissions investment. The Commission has also recognised that an agenda for action has been proposed by the Sustainable Finance Forum in its Roadmap for Action.
The government's response should go beyond the Commission's suggested pathway and raise the level of ambition for emissions reductions
The overall level of ambition in the Commission's report is too low. We should, as a nation, be held accountable to meet our UN target from domestic actions, without resorting to buying expensive and wasteful offsets from overseas. However, the Commission provides for almost 9% of our emissions over the current decade to come from offsets purchased from overseas.
It is questionable as to whether the Commission's pathway meets the requirements under the Zero Carbon Act, which requires that the emissions budgets should be met as far as possible through domestic actions. It is clear that more is possible, especially if more investment is available.
More progress is possible in agriculture, including exciting opportunities from sustainable and regenerative agriculture. Government funding will be required to support changes in agricultural practices and land use, but that funding is likely to be cheaper than the alternative of buying offsets, and can also stimulate private investment in low emissions agriculture.
The cost of buying overseas offsets is likely to be expensive. The marginal abatement cost in 2030 is estimated at $140 per MtCO₂e in the report, and a carbon price of over $100 per tonne is a conservative estimate for international prices in 2030. Therefore the annual cost of buying offsets would be around $5.2bn. This is a massive leakage of our funds overseas, with no benefits In terms of putting the New Zealand economy onto a lower emissions pathway. Investment to accelerate change in our domestic economy is a better alternative.
There is as yet no UN-agreed international trading scheme and no assurance that any future scheme will have integrity. It was the abuse of overseas offsets through fraud and 'hot air' that undermined New Zealand's Emissions Trading Scheme previously. Further, the offsets will be spent overseas, without providing investment and benefits for the New Zealand economy.
There is a huge agenda of change ahead. But if our government is bold, there will be huge benefits from a sustainable, zero emissions future.

Explanatory Note: New Zealand's UN target (Nationally-Determined Contribution) sets a cap for 2021-2030 of 596 million tonnes of carbon dioxide equivalent (MtCO₂e), representing the target reduction of 30% from 2005 levels. This target has been categorised as insufficient to meet a 2˚C target, let alone a 1.5˚C target, in independent analysis undertaken by Carbon Action Tracker. The pathway in the Commission's report falls well short of even this level, by 52 MtCO₂e or 8.7% of our target. This is almost 20% higher than the shortfall in the Commission's draft report.