Stop Funding Animal Cruelty
Are you Supporting Animal Cruelty Without Knowing it?
It is estimated that up to 500,000 animals suffer or die each year because of animal testing, according to Cruelty-Free International.

While New Zealand has banned animal testing for cosmetics, it is still common practice abroad. Many brands, including some of the world's most popular, still test their products on animals, and investigations show animals experiencing huge suffering as a result. Some companies argue that they only test on animals because it is a requirement in order for products in the Chinese market. Now, a growing number of companies have chosen not to sell products that require animal testing to China.
New Zealanders financially support foreign companies that test on animals through our investments. We invest $4 billion* in those companies - $2,589m billion through our KiwiSaver funds and $1,402m through retail investment funds.
Companies that continue to conduct animal testing, such as L'Oreal and Estee Lauder (which includes popular brands MAC, Clinique and Bobbi Brown), sell versions of their products in New Zealand that have not been tested on animals.
Want to stop funding animal cruelty?
Look for our Animal Cruelty Free badges on funds. These have met Mindful Money's robust criteria, and are proven to have less than 0.01% (one-hundredth of one percent) invested in companies that test non-pharmaceutical products on animals.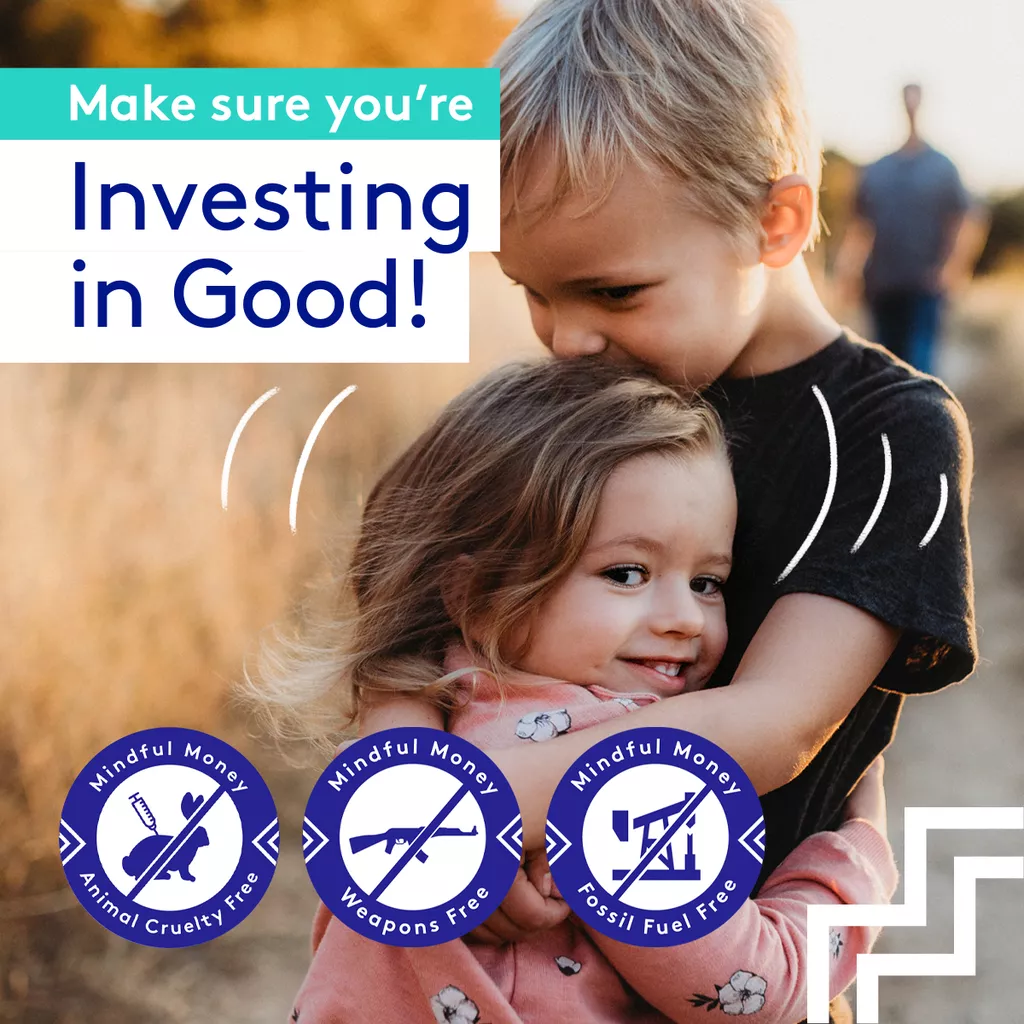 Currently, there are no KiwiSaver fund providers in New Zealand that have an animal cruelty free badge.
However the following funds have policies against investing in Animal Cruelty:
Pathfinder Asset Management: (in their words)
- Animal Testing: "We believe the world is moving away from accepting testing of products on animals and that companies should work to develop alternative forms of testing. This will include companies that test for both consumer products and pharmaceutical purposes"
- Factory Farming: "Any agricultural practice that relies on keeping animals in conditions that do not allow them to express normal behaviour is inconsistent with our ethical beliefs."
- Livestock Export: "We will not invest in companies engaged in livestock export."
- Whaling: "We will not invest in companies involved in whaling and/or the processing of whale meat."
- Animals for Entertainment:"We will not invest in companies exploiting animals for entertainment (such as an ocean theme park)."
Pathfinder KiwiSaver Balanced Fund
Pathfinder KiwiSaver Conservative Fund
Pathfinder KiwiSaver Growth Fund
Pathfinder Ethical Growth Fund
Pathfinder Ethical Trans-Tasman Fund
Pathfinder Global Responsibility Fund
Pathfinder Global Water Fund
Booster: (in their words)
"These funds (Boosters SRI funds) also exclude directly held investments that generate more than an incidental proportion of revenue from the following activities:
- Animal testing on non-medical products
- Intensive animal farming (factory farming)
- Livestock exports
- Whaling"
Booster Socially Responsible Balanced Fund
Booster Socially Responsible High Growth Fund
Booster Socially Responsible Moderate Fund
If you care about animal cruelty, write to your fund manager asking them to put in place a policy not to invest in companies that test products on animals, use factory farming or export live animals.

* according to Mindful Money's data analysis of data at 30 September 2022.
Want to know more?