 Seminar Series: A roadmap towards sustainable finance
Wed June 24th 2020
---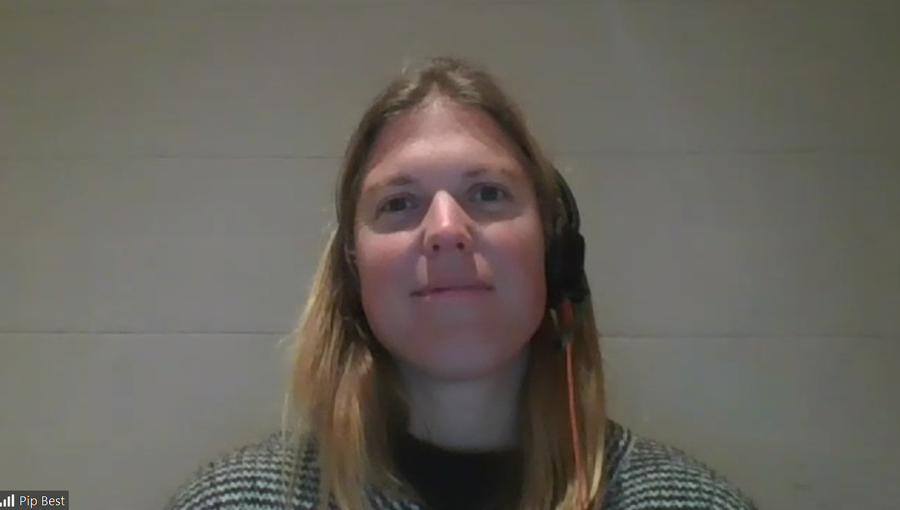 View the full discussion on YouTube.

The Sustainable Finance Forum (SFF), an initiative of the Aotearoa Circle, is preparing a roadmap towards a more sustainable finance system. The interim report has identified that the current finance system is not sustainable, equitable or fair, ad it makes the case for urgent reform. Key members of the SFF Secretariat, Pip Best and Erica Miles, discuss the challenges and ways forward identified in the interim report.
Barry Coates, founder and CEO of Mindful Money, warmly welcomed Pip Best and Erica Miles. Pip is leading EY's climate change and sustainability team in New Zealand. Erica is a Director at West Nine Consulting and specialises in responsible investment, corporate sustainability, and EHS risk management.
What is the Sustainable Finance Forum?
The Sustainable Finance Forum (SFF) is the first initiative of the Aotearoa Circle, an initiative founded by Sir Jonathon Porritt (our guest on last week's seminar) and the late Sir Rob Fenwick to restore and regenerate our natural environment. It recognises the key role that the financial system plays in protecting our environmental and social health. It is the engine room of the economy.
The process started in January 2019 with research and consultation. The SFF Interim report was released in October 2019, outlining potential changes to the finance system. After consultation, there is now further research and consultation leading up the publication of a Roadmap towards sustainable finance, due for release in early November 2020.
The Roadmap will have potential pathways for change, around key issues such as changing mindsets, 'financing green' (generating more funds for sustainability, especially to address climate change) and 'greening finance' (integrating sustainability into the finance system).
What's the problem that SFF is trying?
Pip explained that, at its core, money is flowing into the wrong places for a sustainable economy. Our current economic system is consuming our natural and human capital to produce more financial capital. We are now experiencing the degradation of the natural capital (environmental damage and climate change) and social capital (such as high levels of inequality) as a result.
The finance system drives short term decision-making, based primarily on financial outcomes, rather than taking a longer term perspective and including social and environmental implications. We don't put a price on environmental impacts ('externalities'). They are not costed and paid for by the private sector economic actors, but the government and the public bear the costs.
Barry observed that the finance system often does not address where the funds in a bank or in an investment fund are invested. The decision is just about issues like the rate of return, with no consideration of the real world consequences.
What kind of changes are likely to be included in the Roadmap?
Erica commented that leadership is a key issue. How much can be undertaken through the finance sector leadership versus the need for regulation? For example, a key issue is fiduciary duty. This is the obligation of Directors or Trustees to act in the interests of the company (or trust or charity).
Other countries have made changes so that it is clear in legislation that social and environmental issues should be taken into account, but this change has not yet been introduced in New Zealand. A legal opinion on fiduciary duty, published alongside the Interim report, showed that Directors and Trustees are allowed to consider social and environmental risks, and where the risks are material for the organisation, have an obligation to do so. There is a question for the SFF Roadmap as to whether this needs to be supported through legislative change.
The Roadmap will also address issues around bringing externalities into the financial system. Information and reporting is an important aspect, including the impact of business activities on the environment, climate and society. Issues of financial inclusion and investment in social priorities such as affordable housing is also part of the agenda.
There will be specific issues related to reporting on the impact of finance decisions. This will include reporting on climate change, through the Taskforce on Climate-related Financial Decisions (TCFD). This is the subject of a government consultation, including coverage of private companies and public entities. For SFF, this is also an issue of leadership as well as regulation. There is work being undertaken in the specific measures of social and environmental impacts that should be included in corporate reporting. Issues like impacts on biodiversity and modern slavery should be included.
Barry observed that this information is currently missing from reporting requirements, and Mindful Money has been established to provide some of that information. More specific reporting requirements would provide further information to enable investors to take informed decisions.
What are the next steps for the roadmap?
Pip noted there will be recommendations that have a role for everyone – banks, investment companies, corporates, government and civil society. This is a call out for input into the process so that we can build momentum. There are workshops being organised for July and August to consult interested groups on key issues. Please feel free to feed in views to sff.secretariat@nz.ey.com
There was a discussion on what issues are most important and what keeps the panel awake at night. Pip commented that climate change is urgent and will be crucial for the Roadmap. We are not prepared for how climate impacts and emissions reductions will cause massive change across the financial sector. Also, how we reward people is crucial. For example, the current wave of share buybacks is increasing share price and rewarding short term actions.
Erica suggested that inclusion of externalities is important. If people paid the full costs of buying T-shirts or using plastics, they would behave differently. If we measure success according to non-financial measures, our society would give more value issues to sustainability.
Barry added that there is a need for an institutional structure to carry through the recommendations from SFF. The idea of a Sustainable Finance Centre will help with driving the Roadmap through to tangible changes. He also commented that the Roadmap cannot just be about leadership and voluntary measures – regulation is essential to set a baseline and provide a framework for all actors in the finance system.
In response to a final question, Pip said there is a government engagement process up to and beyond the election. It's not about one particular recommendation. We need to do them all. Erica added that change is no longer a matter of choice. Our financial system has to change in order to deal with our challenges ahead. If the recommendations feel comfortable, we are not going far enough.
Barry recalled that Jonathon Porritt said last week that we need to do everything, and we need to do it now. He thanked those who have contributed to the SFF process and paid tribute to the late Sir Rob Fenwick who provided inspiration for this work.
With thanks to our principal sponsors - Generate KiwiSaver, Harbour Asset Management, Booster Asset Management, and Sustainalytics; contributing sponsors - AMP Capital, Harbour Asset Management, Mercer and Milford Asset Management; and supporting sponsor - Devon Funds Management.