 Inside the black box of New Zealand investment funds
Tue Aug. 25th 2020
---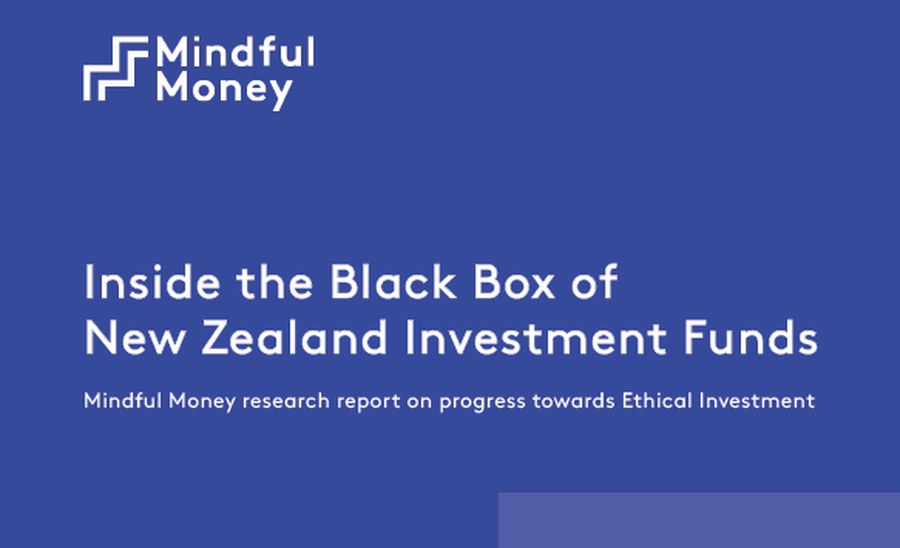 There is a revolution sweeping the word of finance and investment. It stems from the realisation that the social and environmental impact of companies affects their financial performance. Good companies do well, and so do the funds that invest in them. The report outlines the drivers for change and an analysis of how New Zealand investment providers are responding.
Public demand and pressure for change is crucial. Mindful Money has brought transparency to investment. For the first time, New Zealand investors in all forms of managed funds have access to information about how their money is invested. Mindful Money is unique in providing information to the public on which companies they invest in, categorised according to the types of companies they want to avoid.
Across KiwiSaver funds and retail investment funds, greater transparency has contributed to higher ethical standards applied by managers of KiwiSaver schemes and retail investment funds. As a result, there has been a significant decrease in the investments that New Zealand retail investors would like to avoid. This has been particularly significant in some of the most controversial issues such as gambling, weapons and fossil fuels. Fund mangers have also put pressure on companies to improve their Environmental, Social and Governance (ESG) performance.
Even so, $6.4 billion of retail KiwiSaver and investment funds are still invested in companies that most New Zealanders would like to avoid. These are particularly concentrated in Animal Welfare issues, Human Rights violations and Fossil Fuels.
This first wave of progress towards a more integrated view of investment in society is gathering pace in New Zealand. It has the potential to make a significant contribution towards improved well-being, the Sustainable Development Goals and a safe climate.

Download the full report below.