 Impact investment opportunities – the story of Ethique
Thu Oct. 29th 2020
---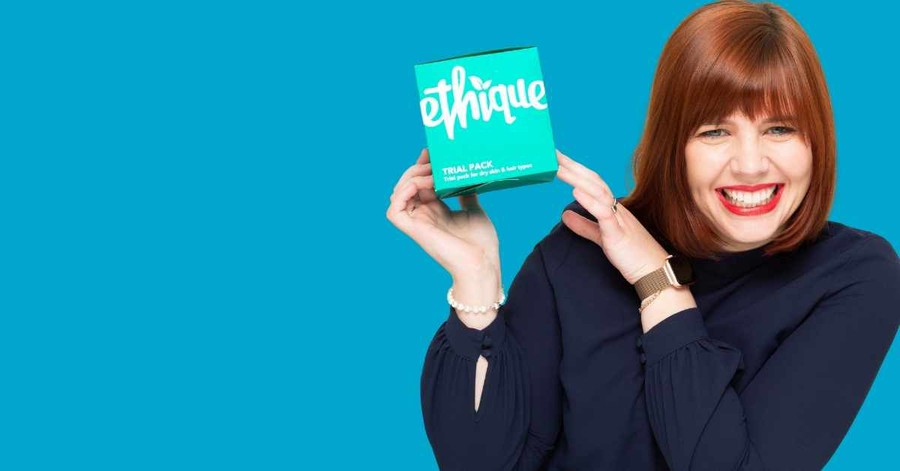 Watch online here

In this seminar series, we are looking at companies that do good, and what opportunities there are for investors to support them. In this discussion, Brianne West, founder and CEO of Ethique, traced her journey from her kitchen to a globally-celebrated brand. At each stage, she had to reach out for financing to help her new company, Ethique, to scale up.
As is often the case, she started with little money. She was a science student, mixing up materials that would produce shampoo and conditioner in solid form. From the start, she had the vision that this would mean that products wouldn't be shipped with mostly water in the container. Her aim was to avoid plastic bottles ending up in landfills.
She needed funding for developing the brand and raised $200,000 of equity funding through PledgeMe, a crowdfunding platform. Brianne's story and Ethique's vision caught the attention of the US media and then was posted on Facebook by Britney Spears. Orders went crazy and Ethique needed more funding for production. They got $500,000 again through PledgeMe, in 90 minutes, and raised $500,000 through the Ice Angels venture capital network.
Ethique is now in 2500 retailers across the world and has prevented nearly 10 million plastic bottles from ending up in the landfill. Recently, they had a large contribution of equity funding from overseas investors and were able to give the original crowdfunding and venture capital investors a big return on their funding. As Brianne commented, most crowdfunding ventures don't work out so well and investors should be aware that crowdfunding is financially risky.
Brianne and Barry Coates, Mindful Money's CEO, had an interesting discussion about ethics and profits. From Brianne's perspective, they go together. When the vision is compelling and it is communicated, doing good results in good financial outcomes. Barry recalled Anita Roddick's vision in setting up Body Shop.
Brianne's story and Ethique's development also shows that doing good and doing well often go hand in hand. For the investor, there are impact investment opportunities associated with companies that have a social purpose.
With thanks to our principal sponsors - Generate KiwiSaver, Harbour Asset Management, Booster Asset Management, and Sustainalytics; contributing sponsors - AMP Capital, Harbour Asset Management, Mercer and Milford Asset Management; and supporting sponsor - Devon Funds Management.