Winners of the 2023 Mindful Money Awards
30th June 2023
The annual awards are about raising standards in the investment sector through profiling and celebrating the leaders. The twenty eight judges in eight awards categories brought independence and expertise to the judging process. This third year of the awards has affirmed the important role of these awards in celebrating excellence and highlighting best investment practice.
The award winners show innovation and leadership on ethical and impact investing. There is justification for public concern over greenwashing and exaggerated claims around ethical investment - the winners showed what it looks like when investment providers walk the talk.
The awards showed there has been real progress in higher standards, more choices for individual investors and scaled up positive impacts for the climate, environment and social issues.
Best Ethical Retail Investment Provider
Winner: TAHITO
Highly Commended: Pathfinder Asset Management
The judges recognised the important pioneering role that TAHITO is playing in bringing indigenous knowledge into investment management. While TAHITO is still a small provider, their Te Tai o Rahua fund has shown how a te Ao Māori perspective can be integrated into financially-sound investment.
---
Best Overseas Ethical Fund
Winner: Pengana WHEB Impact fund
Highly Commended: Betashares Global Sustainability Leaders ETF
The judges were impressed by the framework for stewardship and avoiding harmful investments, including cases where a lack of progress has resulted in divestment. The fund sets a high standard for reporting on the positive impact from companies in their portfolio, along with excellent communications to financial advisers and clients.
---
Best New Ethical Fund for 2023
Winner: Pathfinder Green Bond Fund
The judges welcomed this innovative new green bond fund. It creates an attractive new ethical option for New Zealand consumers. Pathfinder's use of green bond specialist, Affirmative Investment Management, an international green bond specialist, supports the credibility of the green bond selection.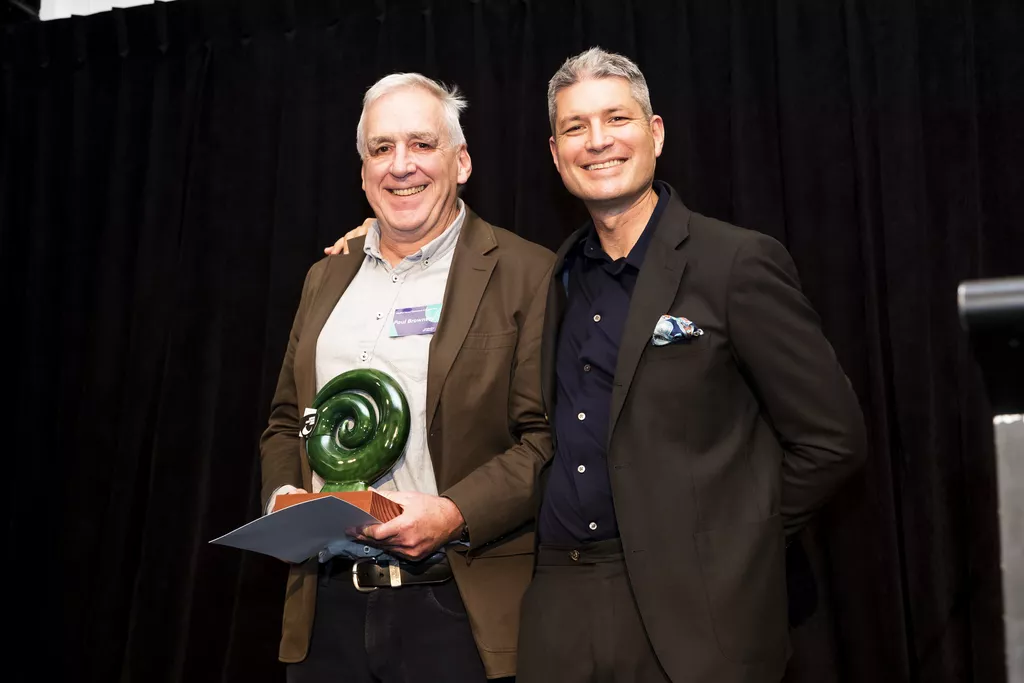 ---
Best Impact Investment Fund
Winner: Purpose Capital Impact Fund
Highly Commended: Climate Venture Capital Fund
The judges were impressed by the clear focus for the Purpose Capital Impact fund, and the sound framework for impact measurement. This includes the important step in including validation from local communities and intended beneficiaries. They welcome the contributions to the success of ventures through advice and support that extends beyond financial investment.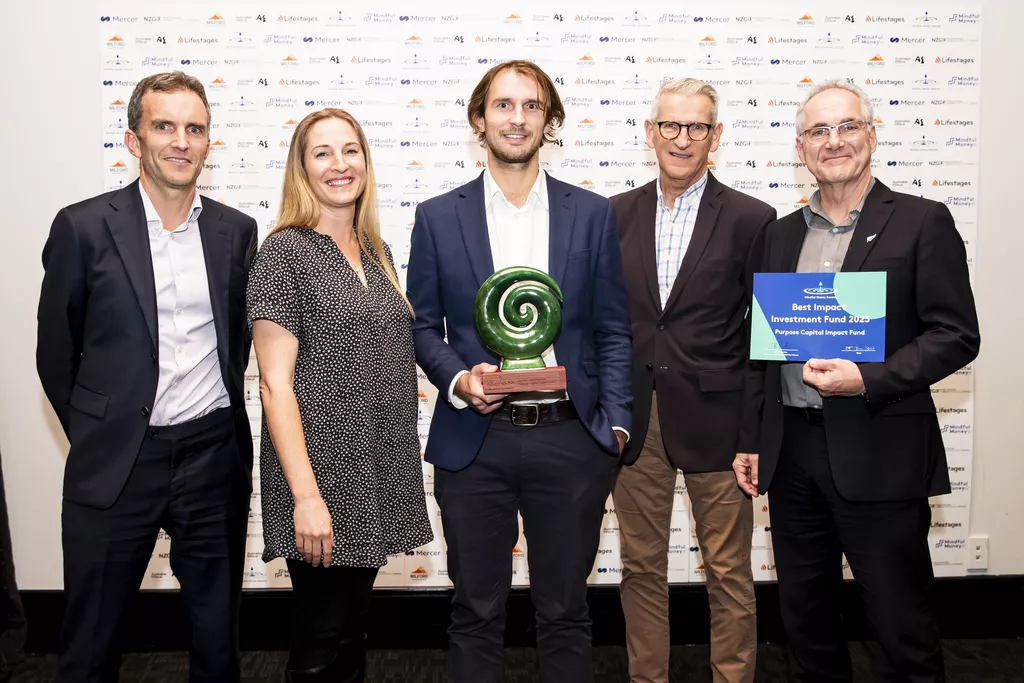 ---
Best Net Zero and Climate Action Investor
Winner: Climate Venture Capital Fund
Highly Commended: New Zealand Green Investment Finance.
The judges were impressed at the thoroughness that Climate Venture Capital fund used to select investments and measure impact, including the specific objectives for the reduction of greenhouse gas emissions. The fund's contributes significantly to the success of their climate investments and is working to build a stronger climate solutions sector in New Zealand.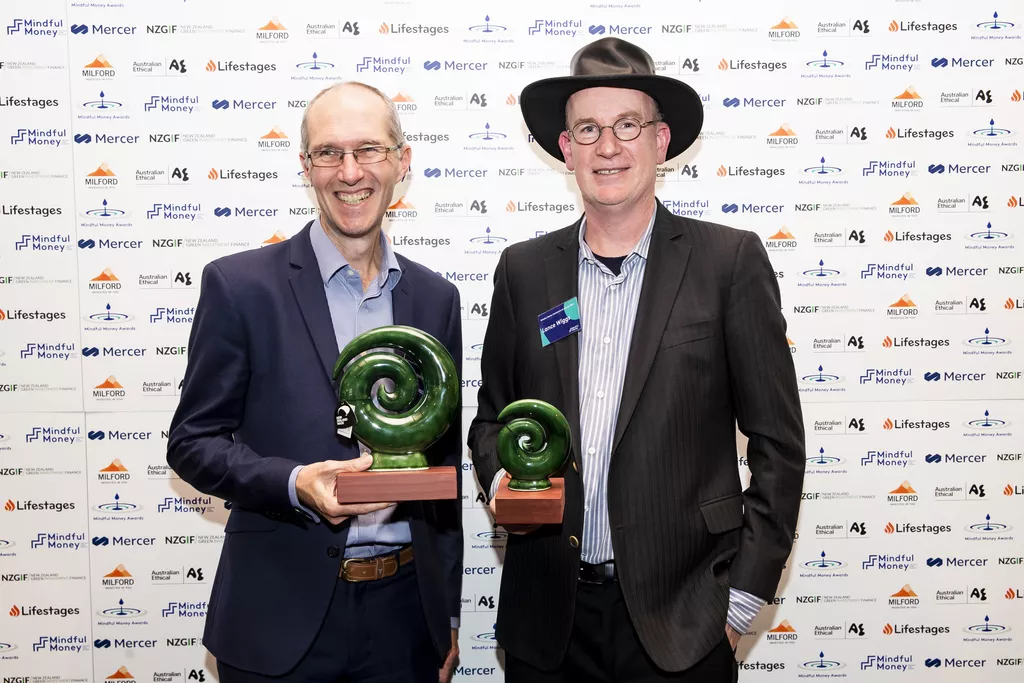 ---
Best Media Reporting on Ethical and Impact Investment
Winner: John Berry in partnership with Stuff
Highly Commended: Nikki Mandow, Newsroom
Highly Commended: The Curve
The judges were impressed by the number of articles written by John Berry, their fresh and topical approach, and their impact in terms of reach. The articles provide new storylines to engage audiences in ethical issues and they help build public understanding and support for the ethical investment sector as a whole.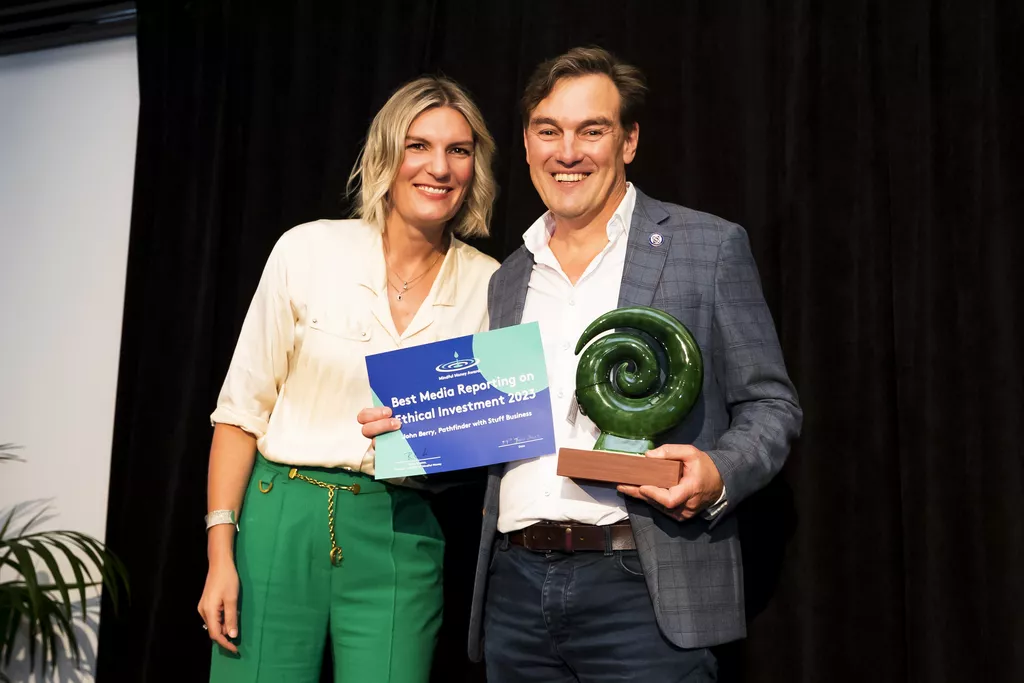 ---
Best Ethical Financial Adviser
Co-Winner: Carey Church and Moneyworks
Co-Winner: Ethical Investing NZ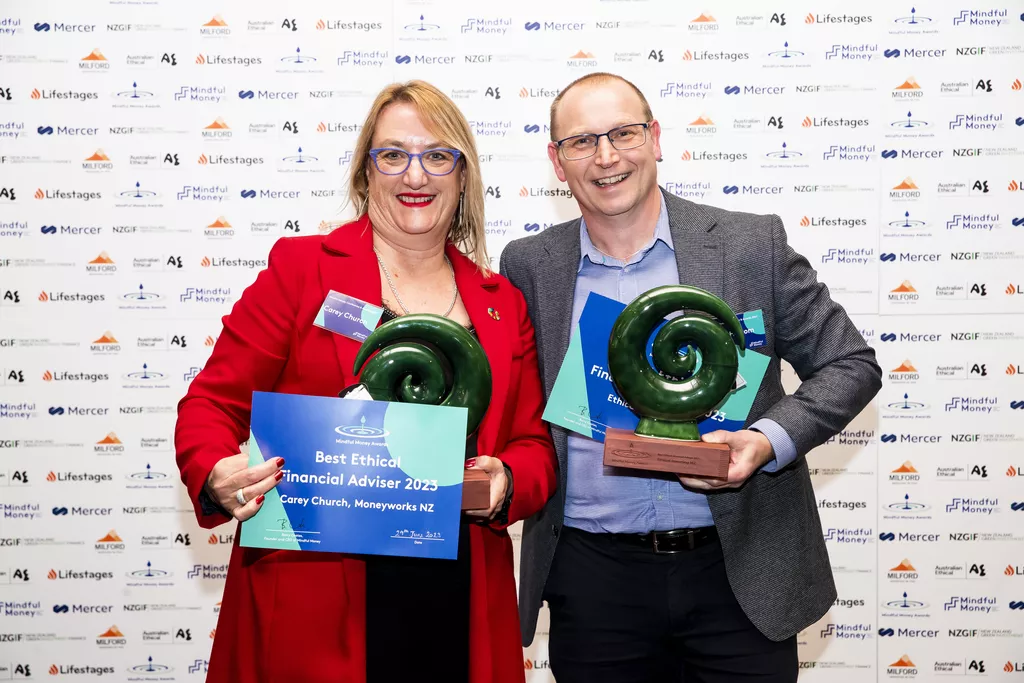 ---
Best Ethical KiwiSaver Fund Provider
Winner: Pathfinder

Pathfinder is to be congratulated for the way they have continued to raise the bar on best practice. An important criterion for this category is the commitment to investing for positive impact. Pathfinder has expanded its impact investments over the past year in solar energy, social housing and the circular economy. They have continued to demonstrate their strong social purpose throughout their organisation.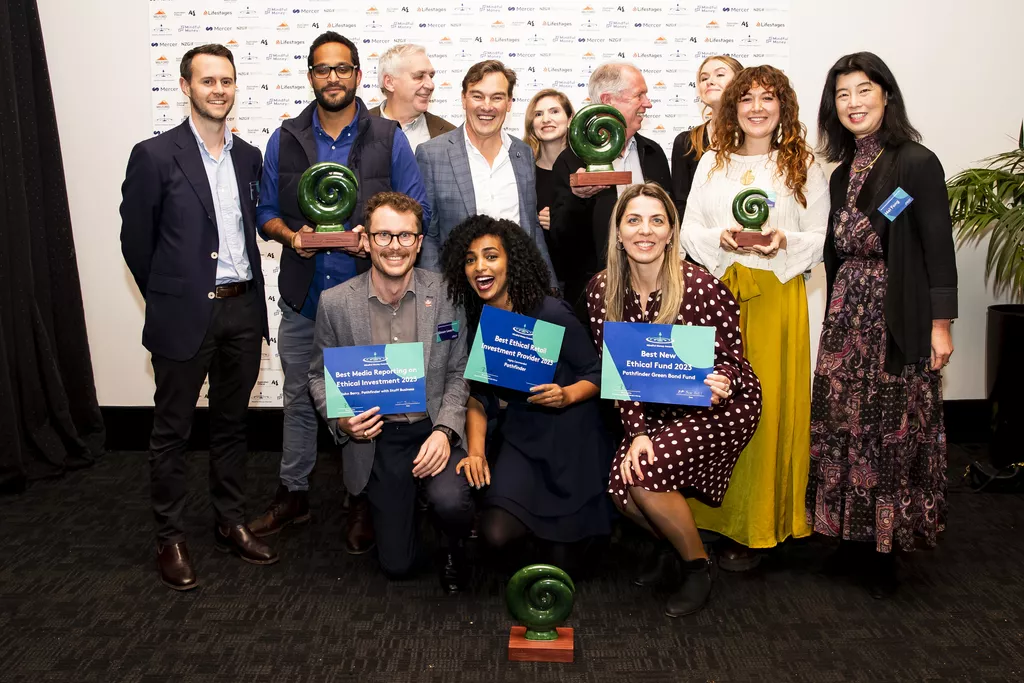 We are grateful to our awards sponsors:

More photos of the night can be found here.