EVENT: Show Me the (Climate) Money!
11th Sept. 2023
How does climate change affect your personal investment? And how can your investments can affect climate change?
In this seminar you will learn how climate change punishes some sectors, creates opportunities in others - and what that means for you as a personal investors and how you can use finance as a weapon for good.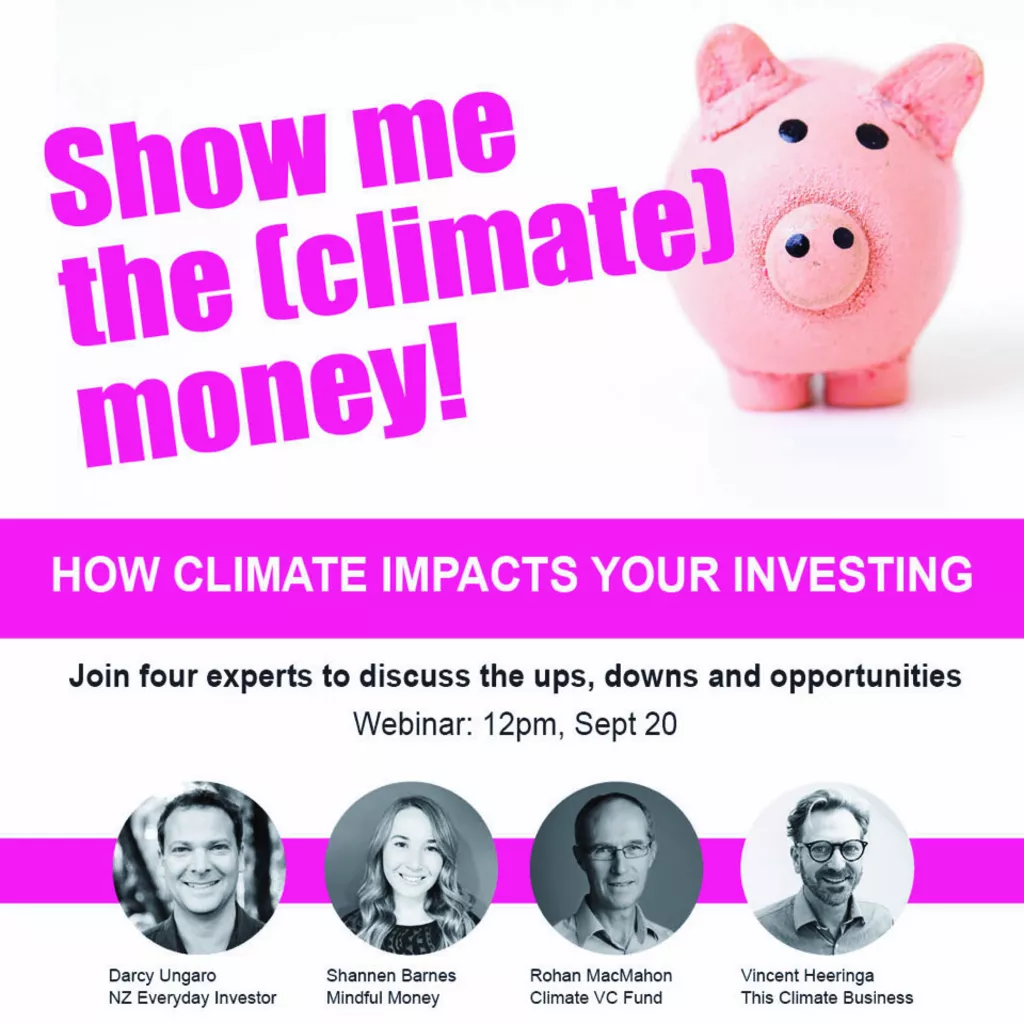 This free event - by Mindful Money, Climate Venture Capital Fund and investment advisor Darcy Ungaro - is for anyone with a Kiwisaver and is interested in ethical, personal or impact finance.
The panel includes:
Darcy Ungaro - investor, advisor and host of the leading investor podcast NZ Everyday Investor
Shannen Barnes - research analyst for Mindful Money
Rohan MacMahon - co-founder of Climate Venture Capital Fund
Vincent Heeringa - host of This Climate Business