Is there greenwashing in your KiwiSaver?
10th March 2020
There has been huge growth in the number of people who want their KiwiSaver to be 'green' or 'ethical'. Most fund providers claim to be responsible investors, but sadly, greenwashing is common. Mindful Money has the antidote. Transparency is the way to shine light on what's really in your portfolio. You can see what companies you are invested in, across issues that you may be concerned about. Be prepared for some surprises when you type in the name of your fund in the Fund Checker on Mindful Money's website!
'Public misled' in KiwiSaver advertising promoting green credentials
KiwiSaver investors are being warned that they should not necessarily believe their managers' claims that their money is being invested "responsibly". Many fund managers, including CareSaver, Kiwi Wealth, ASB and Simplicity, advertise that their money is invested in ways that are socially and environmentally responsible. But Barry Coates, founder of Mindful Money, a platform that allows investors to check where money is invested, said not all KiwiSaver providers were doing what their members might expect. "It's a huge problem".

He said terms such as "green", "ethical" or "sustainable" were used in marketing but there was potential for them to be misleading.
According to Mindful Money data, ASB's Positive Impact Fund has 6.67 per cent of its money in companies relating to animal testing, almost 1 per cent in companies with connections to human rights and environment violations and 0.75 per cent in fossil fuels.
Kiwi Wealth's growth fund has 7.91 per cent in animal testing, 3.35 per cent in human rights and environmental violations, 4.51 per cent in fossil fuels and 0.79 per cent in weapons.
Simplicity's balanced fund has 1.3 per cent in animal testing, 0.99 per cent in fossil fuels, and 0.69 per cent in investments linked to human rights and environmental violations.
"It's one of the advantages of transparency. You can look at whether investment managers are doing what they say they are doing," Coates said.
"I think ASB has misled the New Zealand public in their labeling of their fund. 'Positive impact' is a particular term associated with impact investment funds that make a positive contribution to the environment and people. However, that's not the case with most of the portfolio. I understand there have been complaints to the Financial Markets Authority over the use of this labeling.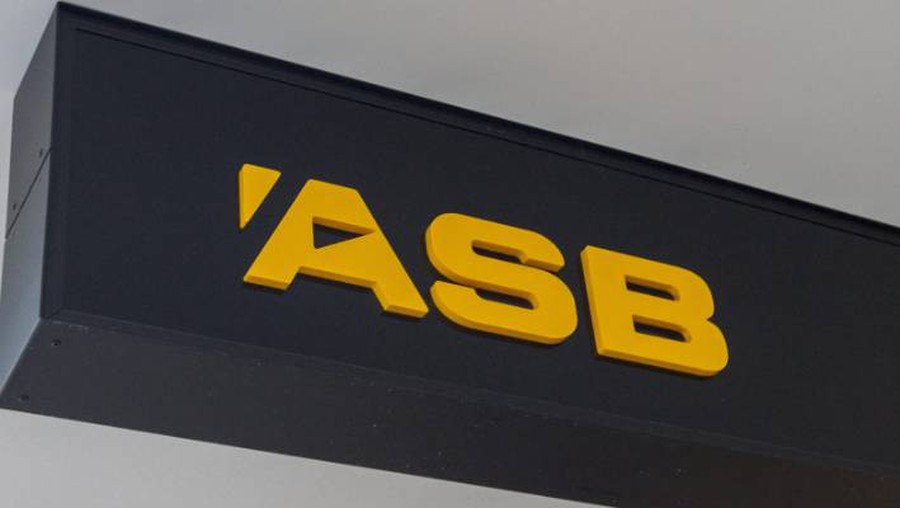 "The situation with Simplicity is a bit different. Simplicity and Booster have played a positive role in persuading major passive funds, like Vanguard, to offer ethical exclusions that are then available to other investors. We note that the need to work with Vanguard to make this happen means their exclusions policy has not yet been fully implemented."
In a statement, ASB said it was working with third-party managers who offered established strategies and that affected its underlying investments.
"These managers have policies in place to exclude investments in companies with significant business activities in the following industries; fossil fuels, alcohol, tobacco, gambling, controversial weapons and adult entertainment.
The fund does not have specific exclusion criteria in place to avoid companies with involvement in animal testing, genetically modified organisms, or human and environmental rights violations.
"The definitions and policies associated with categorising investments can vary quite widely across the industry. For example, the definitions applied by Mindful Money are likely different to what others in the market might apply."
Coates said ASB's fossil fuels definition, only excluding companies that owned reserves, was narrow and not widely used.
ASB said it had a preference for investments in companies that were making a difference, which included waste management companies trying to reduce landfill use, affordable finance providers and organisations focused on renewable energy.
"We believe transparency is important to allow customers to make informed decisions, which is why we publish a list of the Positive Impact Funds underlying holdings each quarter."
Mindful Money looks only at exclusion-based responsible investing, that is, what fund managers do and don't invest their money in. Some managers say this is not the best way of effecting change and prefer to retain a stake in what might be seen as problematic investments as a way to influence them from the inside, lobbying management and voting as shareholders. Some say they also want to support industries that are looking for ways to change, such as polluters who need to invest in new, less polluting methods.
Joe Bishop, chief customer officer at Kiwi Wealth, said blanket exclusions were an ineffective responsible investment strategy to promote.
"We use a broad range of instruments to actively and consistently demand that the companies we invest in are lifting the ESG (environmental, social and governance) performance," Bishop said.
"We identify and exclude individual companies that we believe are being particularly irresponsible in environmental, social and governance areas. And, where we can see opportunities for improved ESG practices in companies we invest in, we can actively engage with them to drive that change. No other KiwiSaver provider can offer this service to their members."
Kiwi Wealth is certified by the Responsible Investment Association of Australasia.
"It's not clear what evidence Mindful Money uses in its assessments," Bishop said. "The lack of transparency on where the data comes from forces us to question its reliability. It can also mislead KiwiSaver members into making uninformed and poor fund choices.
But Coates questioned how effective Kiwi Wealth's engagement was.
"Is it leading to sufficient change in the company to justify the investment?"
Simplicity founder Sam Stubbs said its exclusions, including fossil fuels and gambling, had been applied across its portfolio with the exception of Australian investments. The fund manager is working with Vanguard to get an Australian fund that excludes them. It was planned to launch in the second quarter of this year, he said.
"We are also working with Vanguard to extend the fossil fuel exclusions down the supply chain, details still to be decided, and we will be excluding everything globally with UN Global Compact human rights and environmental violations. We are also including a diversity screen for corporate governance. All coming in 2020."
He said animal testing was trickier to avoid.
"For animal testing, the companies that are the egregious offenders aren't listed, so we won't be invested in them anyway. Some others have a very small and hard to exclude process. What happens if the rapid development of vaccines for coronavirus by a pharmaceutical company needed the use of mice?"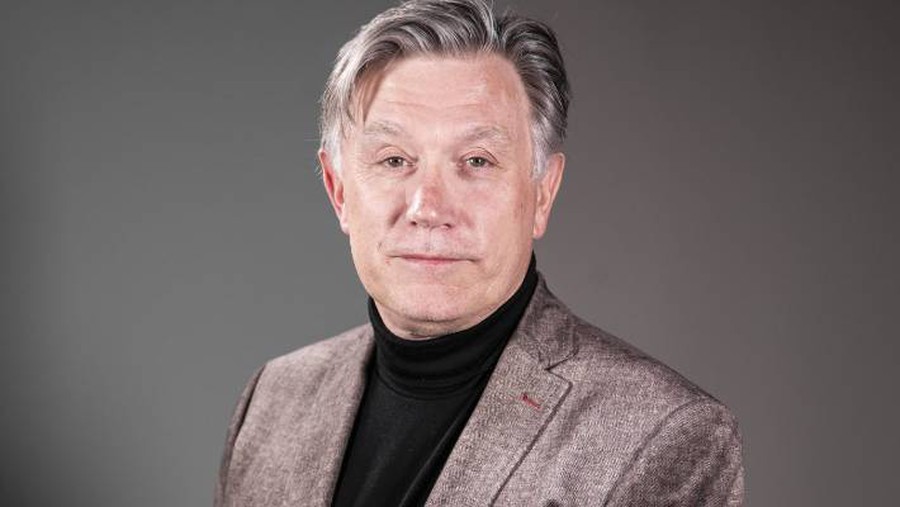 He said there was a lot of "virtue signalling" in the market as managers tried to score points. The next round of default providers will need to eliminate fossil fuels from their default funds.
Coates said it was concerns such as these that had prompted the Financial Markets Authority to look at "greenwashing". The authority consulted recently on proposed guidelines for responsible investment. It said it could be difficult for investors to determine how responsible a financial product was.
"We are not proposing to set out prescriptive definitions of 'green', 'ethical', or 'responsible'. We are keen to work with issuers and investors to benchmark what good conduct and good disclosure look like," the authority said in its discussion document.
"As a starting point, we expect issuers to substantiate and explain labels attached to their products. We also expect issuers to have appropriate governance measures in place to ensure their products are fit for purpose and true to label, both at the point of sale and on an ongoing basis."
John Berry, chief executive of Pathfinder, which operates CareSaver, called for more information to be made public. CareSaver's funds do not show any exposure to the sectors Mindful Money considers a concern.
"Transparency is essential for investing. With KiwiSaver funds, investors have a right to know what is 'in' and what is 'out'. It should be easy for investors to be able to find information on what a manager avoids for ethical reasons, and if there are limitations, the manager should be open about it. Some may not care, but those who do care deserve to be well informed," Berry said.
"Investors have a right to good information for making informed decisions. In terms of ethical investment, they need to know if a fund aligns with their values.
"May be they are fine with exposure to tobacco or alcohol investments. Or may be they want investments chosen on environmental and social metrics as well as financial. Information needs to be disclosed and it absolutely needs to be clear and accurate.
"We think the Government's role is to ensure there are rules requiring good disclosure. These do exist. It would be a mistake for the Government to go further and start prescribing exactly what constitutes 'responsible' or 'ethical' investment.
"This varies from person to person. Some people care deeply about social and environmental issues and some don't.
There is no single right answer. Investors need a wide range of options from KiwiSaver providers so they can choose what matches their preferences and they need the right information accurately disclosed."
Simon O'Connor, chief executive of the Responsible Investment Association of Australasia said the Mindful Money approach was only one way for investors to assess how responsible their investments were.
"Certainly, and understandably, for many consumers, the starting point is often about what their investments are avoiding, but from a good investment practices perspective, this is only one tool that will ensure both alignment of funds with client expectations, but also driving better investment outcomes.
"Importantly, it is impossible to divest yourself from climate change, which has impacts that will transcend sectors and broadly impact across economies, well beyond fossil fuels.
"So for an investor to manage climate change risk, fossil fuel divestment may be part of it, but to protect and grow portfolios, they will be needing to do much more than just that, from engaging with companies, voting their shares, engaging in policy advocacy, stress testing their portfolios to climate risk and adjusting as needs."
He said his organisation's certification programme looked at the management of a fund beyond exclusions. Certified KiwiSaver schemes include Booster's SRI products, Kiwi Wealth's suite, the Medical Assurance Society's products and Mercer's funds.