Seminar Series: An Islamic & Ethical mandate for KiwiSaver
7th May 2020
Amanah Ethical has a strict approach to investing in accordance with Islamic principles, and these are closely aligned with what most people would recognise as ethical. Their financial performance has been outstanding, the highest returns of any KiwiSaver manager over the past three months and past year. As someone on the zoom call said, who knew?
This is the fifth in Mindful Money's series of online seminars on ethical investing in the COVID crisis. Barry Coates, Founder and CEO of Mindful Money welcomed Brian Henry, founder of Amanah Ethical and Sandra Clark, Operations Manager.
Brian Henry explained that Amanah's mandate is based on a long history of Sharia law and investment practice, with a strict audit standard. For example, 60% of investment must be based on real assets, rather than finance and speculation. There is inherent alignment between the Islamic approach to investment and ethical traditions, and Amanah's approach is consistent with both.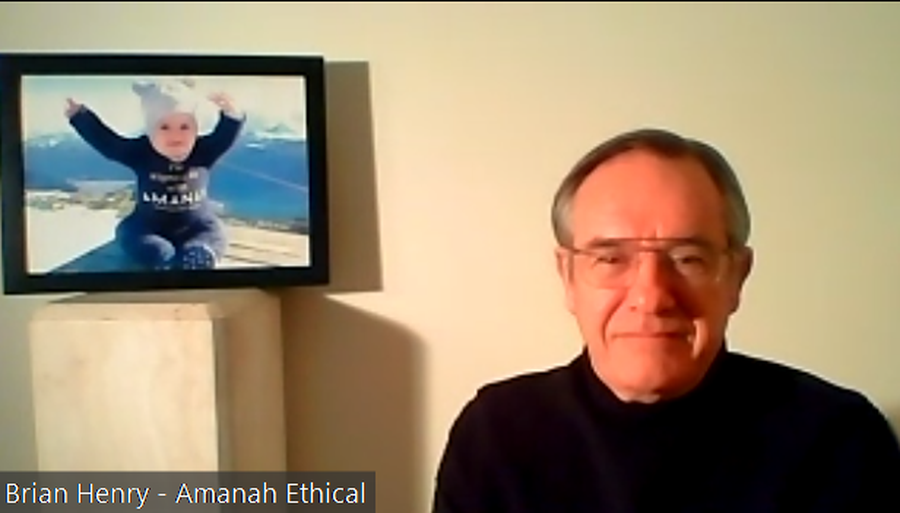 Most of the investors in Amanah are Muslims, and for them, having a halal fund is important. However, Amanah attracts a wide range of investors, and the KiwiSaver fund and investment fund are open to any investor.
Amanah doesn't invest in companies that earn money from interest, companies with high debt ratios (like utilities), or in investment banks that have speculative operations such as derivatives – this breaches Amanah's position to avoid gambling. They concentrate on the real world of making and doing things that add value to society.
Barry explained that Mindful Money analysed the returns for Mindful funds that are on Mindful Money's platform during the first quarter of 2020 to look at the impact of the COVID crisis. The analysis found that the returns for Mindful funds were substantially higher than the average for KiwiSaver funds.
Amanah's KiwiSaver fund stood out, with a positive return of 5.9% for the quarter after fees, compared with the Morningstar average loss of 12.4%. Amanah's annual return of 24.6% for the year to 31 March 2020 was also the highest of any KiwiSaver fund by a large margin. It is disappointing that the media hasn't covered the story.
Brian explained that Amanah selects all the stocks they invest in and analyses the core business on the basis of good management, strong ethical performance and creation of long term value. Their stock positions are highly liquid, and they carefully control volatility to avoid losses. Amanah also pivoted rapidly during the COVID crisis, selecting only the stocks that would do well under lockdown conditions. They have been continuing to adapt to the new situation subsequently.
In response to the question on what next, Brian said Amanah is interested in productive land as an investment, and exploring risk sharing possibilities. Amanah invests with a five year time horizon. But the current priority is managing the financial impacts of developments that are happening internationally. Issues like climate change are currently overshadowed by the COVID crisis, but they are crucially important. There is a major impact coming and the crisis is by no means over.
In response to a question on future plans, Brian said that Amanah is interested in lease to buy as a pathway for people to being able to own their own home. If there was public finance available, Amanah would be interested in developing an investment approach. Amanah's mandate is strict and while they go some way towards being vegan, they do not comply with all vegan standards.
Amanah is relatively small with 1200 members. They don't do wide promotion and people come to Amanah when they find out about Amanah's policies and returns. They run a lean operation and while their fees are higher than some funds, they deliver value to investor, when measured on an after fees basis.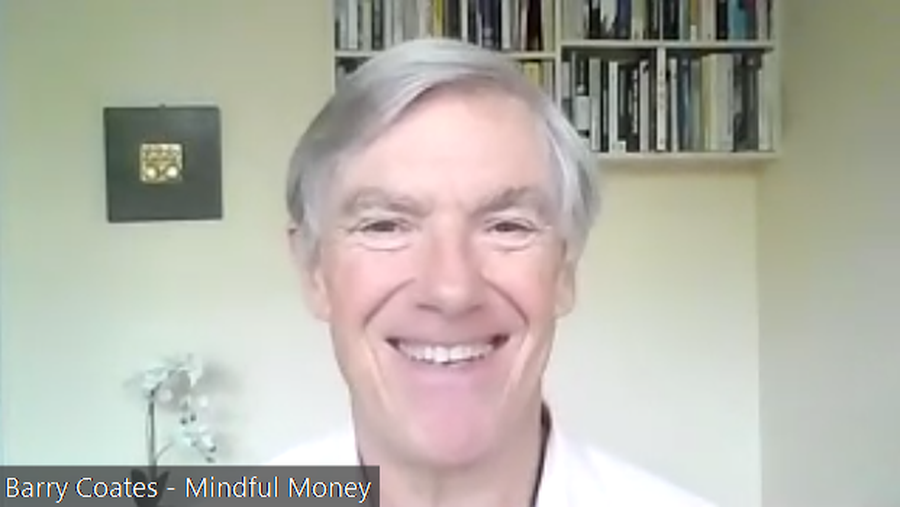 Amanah's KiwiSaver fund
Amanah has one KiwiSaver fund, which is featured as a Mindful fund on the Mindful Money website. Click on the link below to see details on their fund, or click here to see what your current fund is investing in.

Amanah Growth Fund
With thanks to our principal sponsors - Generate KiwiSaver, Harbour Asset Management, Booster Asset Management, and Sustainalytics; contributing sponsors - AMP Capital, Harbour Asset Management, Mercer and Milford Asset Management; and supporting sponsor - Devon Funds Management.