Ethical Investment Night on Waiheke
1st Nov. 2022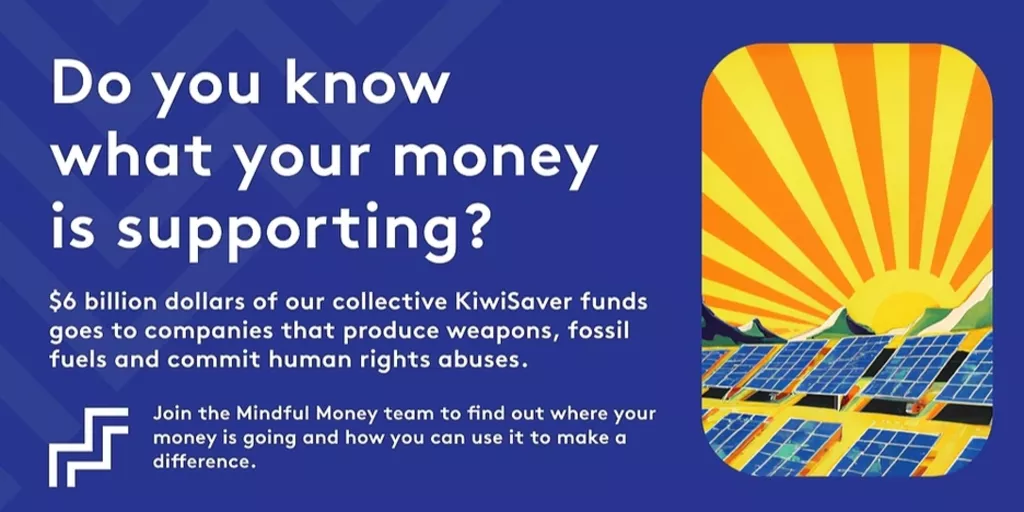 Do you care deeply about climate change, the environment, and other social issues?
Did you know that your KiwiSaver and investments could be directly supporting industries that are not aligned with your values?
After researching the over 800 funds in New Zealand, Mindful Money has found that over 10 billion dollars of our collective KiwiSaver and investment funds is directly invested in businesses involved in activities such as fossil fuels, animal testing, and human rights violations.
Come join Barry Coates the CEO and founder of Mindful Money and Olive Coulson, both residents of Waiheke, to discuss how to make sure your money aligns with your values. Bring your questions!
Event details:
Tue 8th Nov 2022, 6:30 pm - 8:00 pm NZDT
Waiheke Sustainability Centre, Mako Street, Oneroa, Auckland 1081, New Zealand
Tickets are complimentary, please register so we know how many people to expect