Responsible Investment: New Zealand Survey 2020
29th Oct. 2020
"Demand for ethical investing remains strong through the COVID pandemic" says Mindful Money's founder and CEO, Barry Coates. "Over 90% of those who do not have an ethical investment fund are intending to switch to an ethical fund, most of them within the next year. This is evidence of strong growth in the consumer movement."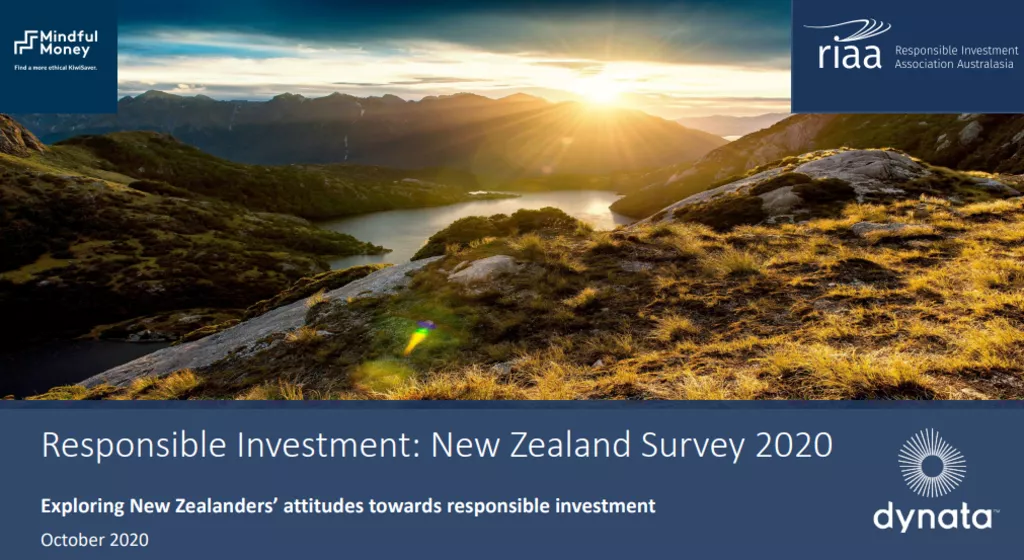 The third in the series of annual surveys was conducted by Dynata for Mindful Money and the Responsible Investment Association Australasia (RIAA). It highlights the significant consumer demand for responsible and ethical investment. There are three key points that emerge from this year's survey:

93% of those who don't have an ethical fund intend to switch in the next 5 years
The public understands that ethical investing produces high financial returns. This means that investors can do good while doing well. Why not?
People will save more money if they know their investment has positive social and environmental benefits. This is an opportunity for fund providers. It's time for impact investment.
While ethical investment is growing strongly, the survey shows there are still barriers to ethical investing, such as a lack of objective information, not enough time to research and compare options, a perceived lack of credible options and misleading claims. Those are the barriers that Mindful Money's website aims to overcome.