Annual Impact Report 2023
17th Oct. 2023
We extend our heartfelt thanks to you—our donors, backers, team members, and community—as we present our Annual Impact Report.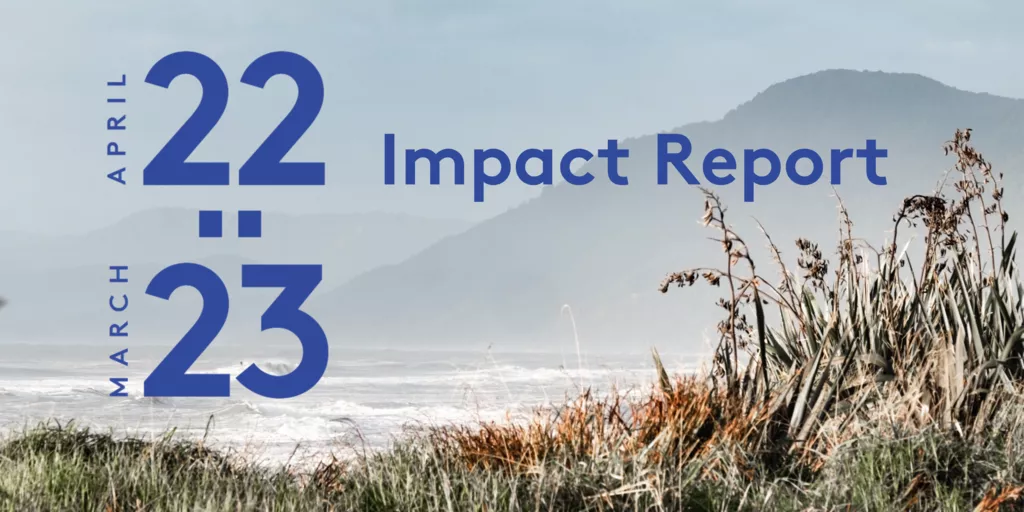 Our Fourth Year of Championing Ethical Investment in Aotearoa
This report outlines the initiatives undertaken by Mindful Money and, whenever feasible, connects them to concrete outcomes and impacts resulting from our efforts.
We are acting as a catalyst to re-direct funds across a spectrum from financing harm to financing good, aiding the transition to a climate-friendly model, rejuvenating nature, and fortifying social capital.
We have exciting plans for the future.
Mindful Money aims to ramp up outreach to new public audiences, add a wider range of ethical investment measures provided as free information on the website, and to use corporate governance to hold companies accountable for their impacts on climate change, the environment and communities.
To do so, Mindful Money needs more financial support.
As a small charity, we are proud to be making a big difference. With your support, we can do so much more.