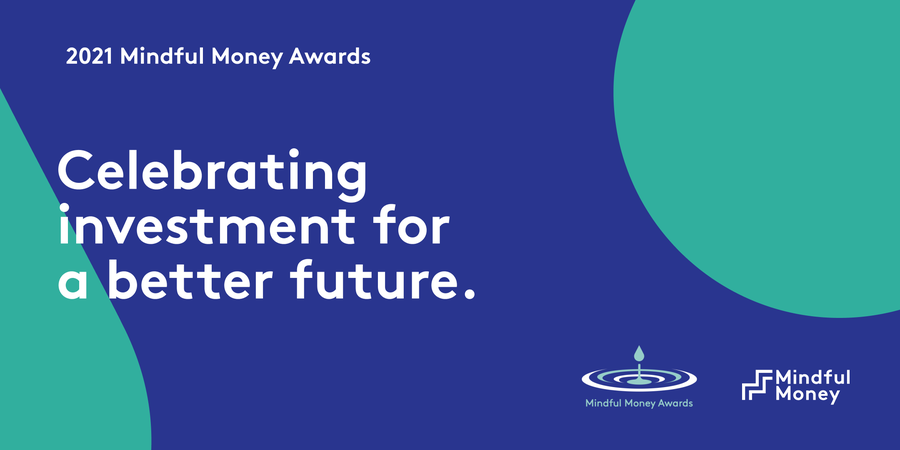 The 2021 Awards Winners and Finalists
The Mindful Money Awards celebrate the role that ethical and impact investing are playing in making money a force for good, and honour the funds and the individuals who are leading the movement to make responsible investing the new normal, and impact investing the progressive frontier. We congratulate the 2021 Winners and Finalists.
Best Ethical KiwiSaver Fund Provider

Winner: Pathfinder Asset Management
Pathfinder has raised the bar with its KiwiSaver funds, providing the public with opportunities to invest in sustainable themes such as renewable energy and access to water, and in impact companies that create social and environmental benefits. Pathfinder is a certified B Corp and the principals, John Berry and Paul Brownsey, have shown public leadership on ethical investment.
Finalists (in alphabetical order): Booster, Generate, Mercer, Simplicity.
Best Ethical Retail Investment Fund Provider

Winner: Harbour Asset Management
The judges were particularly impressed by Harbour's strong research capability and analysis of Australian and New Zealand companies. They have demonstrated in-depth engagement with companies, with examples of how they have improved ESG performance.
Highly commended: Pathfinder Asset Management
The judges commended Pathfinder on its high standards, including comprehensive ethical screening, strong engagement to improve company ESG performance, and investment in companies with positive impacts.
Finalists: AMP Capital, Booster, Mercer.
Best New Ethical Fund 2021

Winner: Pathfinder Asset Management
Pathfinder has released several exciting new funds, including the Ethical Growth Fund. The fund avoids investments in companies that cause harm, practices active ownership, but invests in companies with positive impacts, such as solar energy, mental health, women's livelihoods and social housing.
Finalists: Booster, Harbour, Mint.
Best Impact Investment Fund

Winner: Community Finance
The judges recognised the track record in finance for community housing that preceded the formation of Community Finance. The Salvation Army Community Bond was an innovative offering to finance 128 houses and apartments in Auckland, including mainstream financing from Generate KiwiSaver. This provided a model for the launch of the Aotearoa Pledge aiming to raise $100 million for social housing.
Highly commended: Impact Enterprise Fund
The Impact Enterprise has broken new ground as New Zealand's first wholesale impact fund. They have put in place robust systems for finding prospective investments, working with them to help them become investible, and doing due diligence. They have put in the hard work to create a pipeline of prospects and are now building a strong portfolio.
Finalists: Purpose Capital, Soul Capital
Most Effective Investment Fund for Climate Action

There was a tie for this category. The judges were impressed by the potential of both of these funds but recognised they are both at an early stage in their development. So they have given two Highly Commended awards and look forward to their entries next year.
Highly commended: Climate Venture Capital Fund and New Zealand Green Investment Finance
The Climate Venture Capital Fund is a start-up fund that aims to accelerate the hugely important role of investment for climate solutions. The judges complimented Lance Wiggs, Rohan McMahon and the team for a well-designed fund, strong impact measures and exciting investment prospects.
The NZ GIF has a clear purpose and well-developed measures to assess the impact of investments. The judges look forward to seeing the fund become a catalyst for other investors as well as investing directly. The government has recently provided a vote of confidence by a fourfold increase in their capital.
Best Ethical Financial Adviser

Winner: Dr. Rodger Spiller from Money Matters
Rodger Spiller's entry stood out for his strong research and thought leadership over many years. His approach is flexible and thorough to meet clients' needs and aspirations.
Finalists: Ethical Investing NZ, Rutherford Rede.
Best Media Reporting on Ethical Investing

Winner: Rob Stock writing for Stuff
Rob Stock has consistently provided excellent articles on ethical and responsible investment issues over many years. He has undertaken new research and provided fresh perspectives to enable readers to take informed decisions about matching their investments with their ethics.
Highly commended: The Deleted documentary by Stuff Circuit
The judges were impressed by the in-depth research and investigation, exposing the violations of the rights of Uyghur people. The documentary-makers were innovative in their multi-media treatment and their follow up on the role of New Zealand funds and companies.
Finalists: Daniel Smith/Good Returns, John Berry in collaboration with Stuff.
2021 Mindful Money Awards Sponsors
Category Sponsors


General Sponsors
Supporting Partner Sponsors
For further information about sponsorship opportunities relating to the Mindful Money Awards contact: awards@mindfulmoney.nz
Judging process
A robust and independent judging process is a crucial foundation for the credibility of the Awards. Mindful Money consulted widely in the sector to select 3-4 category judges for each Award category. Judges are respected for their work, know the category well and are able to be objective.

All Award entry documentation is treated as confidential by the organising team and judges.
Judges are asked to declare any conflicts of interest and, if the conflicts are deemed to be significant, they will step aside from the judging process.
Each judge volunteers their time without compensation and making a commitment to assist with the success of the awards
The judging process is robust, fair and focused on recognising excellence amongst the entrants in each category.
The judges prepare a shortlist of finalists and recommend a winner for each Award category. The shortlist for each category is reviewed by the Judging Committee, a core group of experienced judges, to ensure consistency and integrity.
The Judging Committee's decisions on the selection of entries for the shortlists and the category winners are final.
Judging scores remain confidential to judges and no correspondence will be entered into regarding the outcome of the awards.
≈≈≈≈≈≈≈≈

Contact: For any enquiries about the Mindful Money Awards contact: awards@mindfulmoney.nz